Multiplayer & AI Trivia
In our last update, we shared our excitement with generative AI and how we believe that GPT (Content) + STABLE(Asset) + Playroom Template (Logic) can make it accessible for anyone to build games in minutes. [📹 Check demo here (opens in a new tab)]
Today, we are sharing our January updates, where we focussed on one game type and made great progress as a two-person team. Despite the challenges of balancing between building and fundraising efforts, we engaged in productive discussions with several funds and made meaningful strides toward our GTM.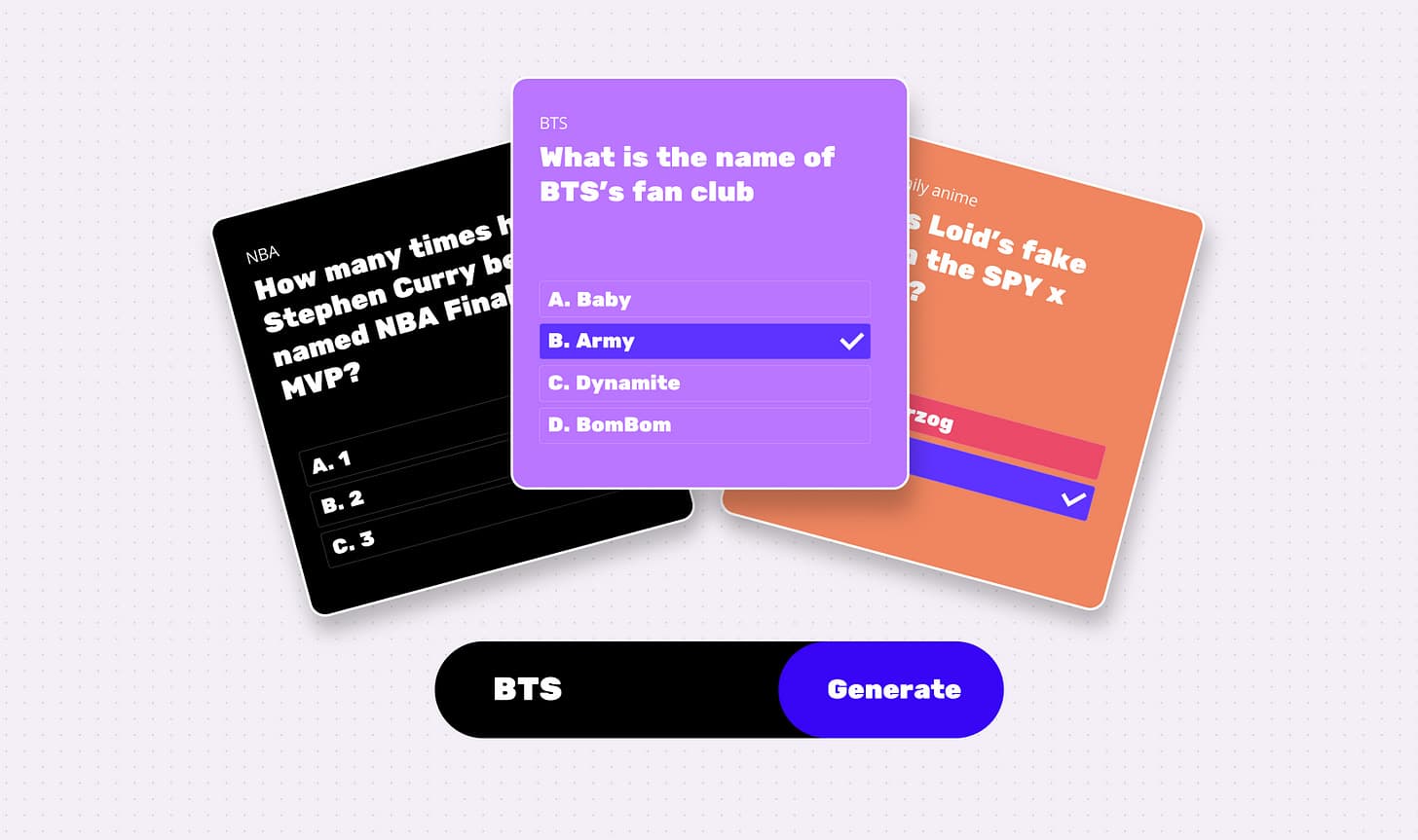 GPT Experiment
Our experiment of converting GPT to Trivia showed a daily generation of 30-40 of trivia games. To our surprise, the topics ranged from common celebrity quizzes to educational tests, showcasing a broad range of use cases.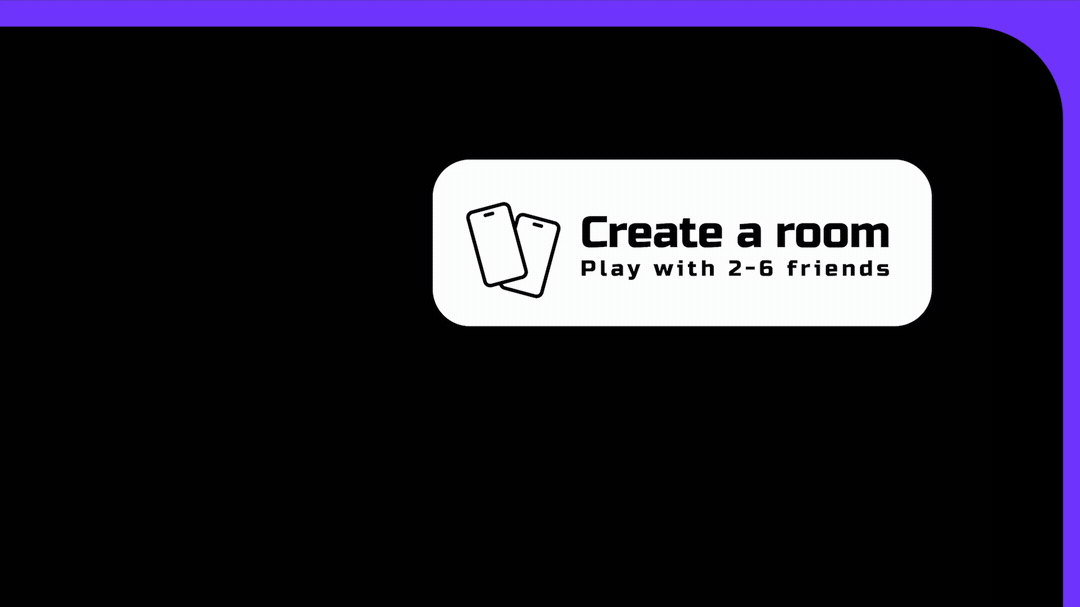 Multiplayer Module
Multiplayer is one of the biggest pain points among game makers. Costing on average $200k on development. We completed a Multiplayer module in our SDK which transforms ANY game into a multiplayer experience. This enables us to offer Playroom's decentralized service to game publishers, a critical step forward in our journey.
Early access: Booom
Based on the feedback from the community and friends, we've transformed AI Trivia into a thrilling multiplayer game, "Booom.ai"🕹️ You can play here (opens in a new tab). We're currently fine-tuning the game and plan to showcase it on Producthunt later this week. Play with friends, host a session at work, or challenge your family to exciting trivia battles on any topic.
What's next: Based on the Trivia launch response, we will potentially take two paths. 1) Build 2 more games using AI Template to demonstrate versatility. 2) Launch V1 of SDK to indie devs/students for game remixing.

Party Games: Casual multiplayer games that are inclusive and easy to play. They can be enjoyed by people of all ages and require no learning. These games are short-form and are a great way to have fun with friends and family.