AssemblyAI Hack Winner & SDK
Happy New Year! 🥳
As we embark on another exciting year, I want to share our vision and bring you along on our journey.
At Playroom, our ultimate goal is to create the most accessible game platform for people to come together, play, and remix casual games. We are constantly evolving with the industry and striving to achieve this vision. Here are some highlights.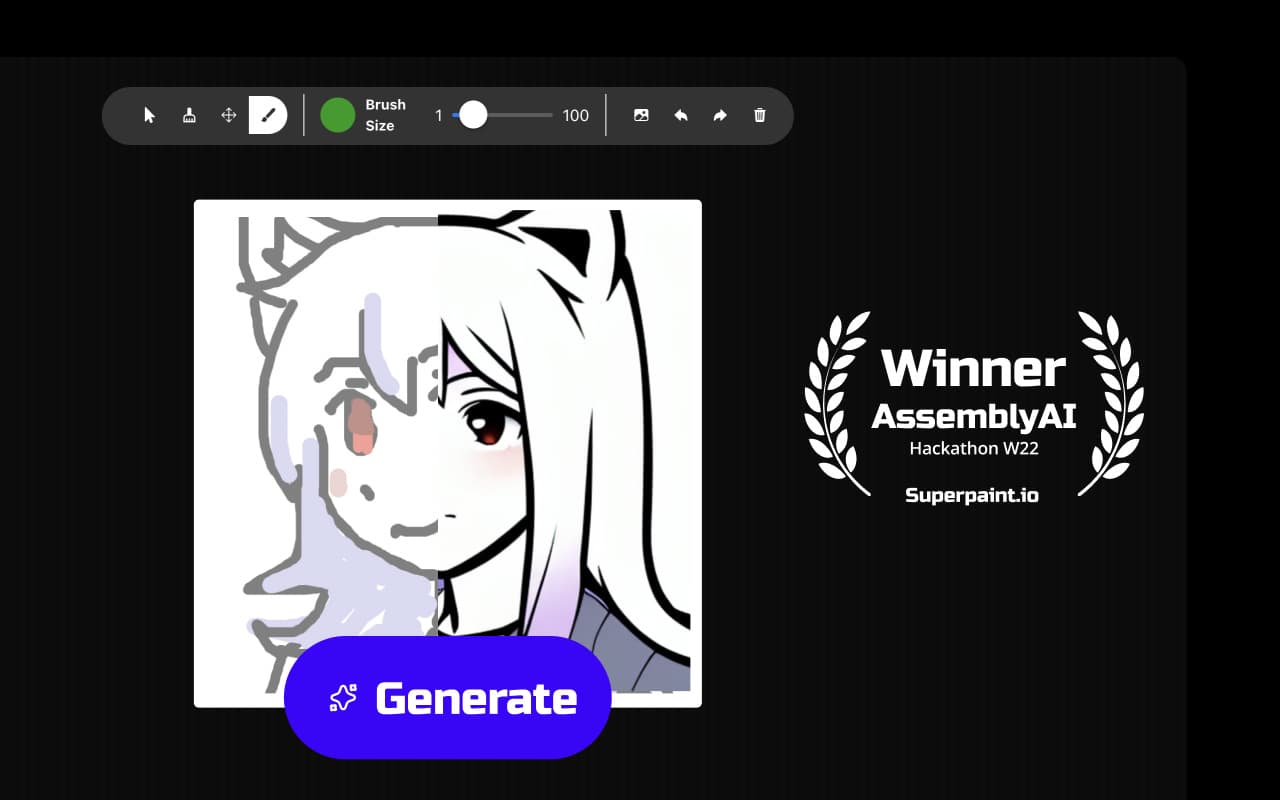 Winner of AssemblyAI
Our first prototype in generative AI, superpaint.io (opens in a new tab) won AssemblyAI award (Twitter (opens in a new tab)). We plan to take this further and make this part of our UGC game tooling to supercharge game creativity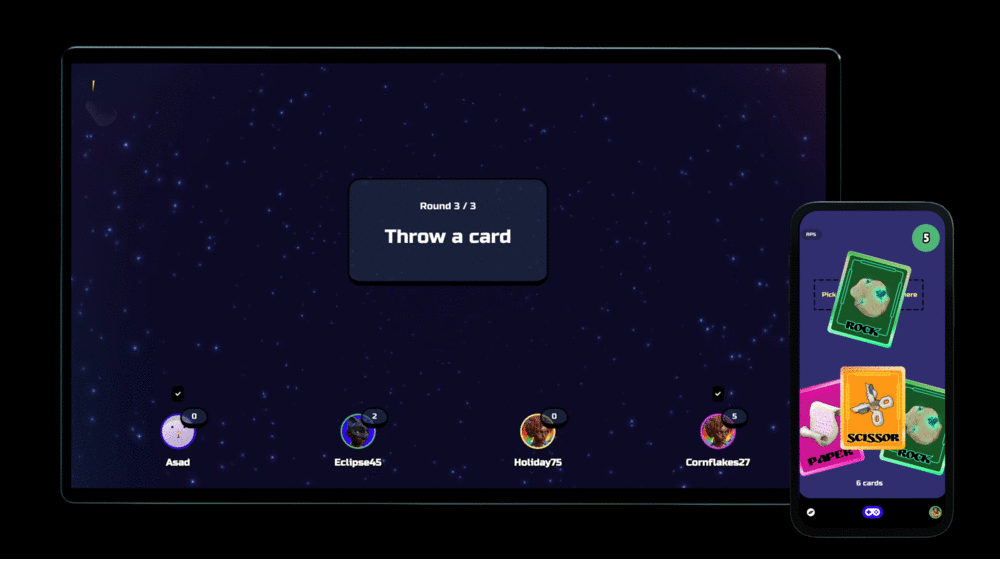 The available web tech stack was inefficient for building rapid games and slowed us down. So we developed our own Visual SDK, which makes development 10x faster. Think of it like Stripe checkout for game development (opens in a new tab) (check website for details (opens in a new tab))
All games built using this SDK on Playroom are multi-player, multi-surface(Web,TV, mobile) Big Win for us!
Exploring AI generated games
The recent advancements in generative AI have us very excited, as it aligns perfectly with our mission of building games accessible to everyone(📹 our vision (opens in a new tab)).
We believe that AI has the potential to play a major role in the gaming industry, with its limitless possibilities for generating assets and new game content in just minutes. SDK+AI could lead to a fresh, new experience every time you play. We will push in this area once we close our pre-seed.
Pre-seed: We are open to pre-seed investors interested in the space of UGC, AI Tools and Short-form games. Please reach out tabish@joinplayroom.com, and we would love to share our progress and demo.

Party Games: Casual multiplayer games that are inclusive and easy to play. They can be enjoyed by people of all ages and require no learning. These games are short-form and are a great way to have fun with friends and family.

Trends: